Film Tour 2015
now browsing by category
Posts, video and photos related to the CTL Film Tour 2015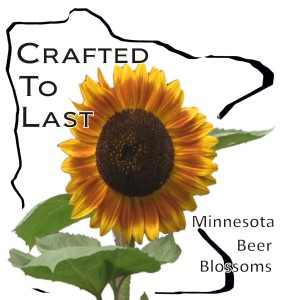 A long, if not cold, winter appears to be ebbing a bit. In the yard and around town, ice recedes as the sun shines on.  The CTL Film Tour 2015 is a series of memories, photos, and new friends. Chris from Tap Room Cinema was kind enough to lend a screen early on. Toby from LocalBrewSwag (and now the Growler) stepped up and reached out to give me a hand – and some free CTL swag.
Ten screenings of Crafted to Last in and around Minnesota during Film Tour 2015. The heart of the winter brought a few more DVD sales, even met a stranger in a new Minneapolis brewery tap room that had seen my home-brewed film at a friend's home. Sent two copies overseas. One to a film festival and another to a fan in Scotland. Still working to schedule a showing or two in Western Wisconsin.
The next public screening of Crafted to Last will be at the Minnesota Craft Beer Festival on April 23, 2016. I'll be there with my film on continuous loop to talk about Minnesota Beer and the benefits of living in the wake of the 2012 distribution reforms. It is a very good time to be a beer drinker in Minnesota. Stop by and chat. Let me know where you see the beer industry and market going in the next 5 years. Or just to say, "Hi!"
If you are out there and interested, help me in the booth on April 23. Free pass to the Festival and more.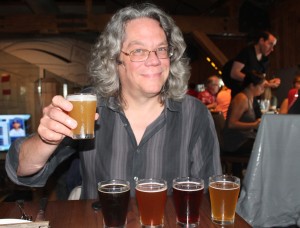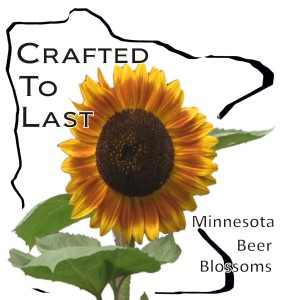 The film tour brought our home brewed film to 10 venues across Minnesota and around the TC Metro. It was wonderful to bring the documentary full circle at 4 of the breweries featured in the film with screenings at Lift Bridge, Lucid, Brau Bros 3, and Fitger's Brewhouse.
Our friends at Kinney Creek, Northgate, Day Block, West Medicine Lake Community Club, Tamarack Tap Room, and the Turtle Ranch are much appreciated for hosting the CTL Film Tour 2015. I enjoyed bringing my work to the public. Thanks to everyone that took the time to watch, chat, and take home a copy of the film. Extra tip of the hat to the good people at LocalBrewSwag, Tall Pour, Sunday SalesMN, and Round Table Hops for all their support and encouragement.
It is good news that Zack Lozier remixed his original score into a CD featuring some fine music. If you ever get a chance to listen to or buy the sound track or the DVD of the film I suggest that you do so. Crafted to Last is becoming a historical document right before our eyes. Some of this was built into the film. The gutted building before Dangerous Man was installed, the back of the brewery garage turned tap room at Harriet Brewing, and groundbreaking at the Surly Destination Brewery, those were precious moments captured by design. Whether its a new brewery and tap room for Badger Hill, the unfortunate closure of Leech Lake Brewing, or the on-going innovation at Schell's, the stories from which CTL was woven have continued since since production of the documentary closed in 2013. Groundbreaking day at new Surly site was the last shoot. It has been quite gratifying that a good number of the viewers I talked with during the tour enjoyed the film and shared their memories of the early days depicted in it. Early days that were all of 2-5 years ago!
Minnesota hops continue to grow. From a neighborhood community garden through the bevy of new hops farms to the cutting edge hydroponics at Round Table Hops, the expansion of the brewing sector continues to spur new economic activity across the state. The initiative underway at RTH is noteworthy. Not only because it is an innovative application of a well-established technology, but also because it will make year-round hop production a reality. Fresh-hopped Spring seasonals and dark Holiday ales will be possible.  Imagine it.
Taste it?  Soon.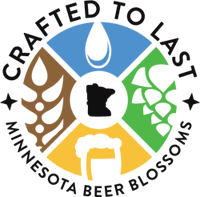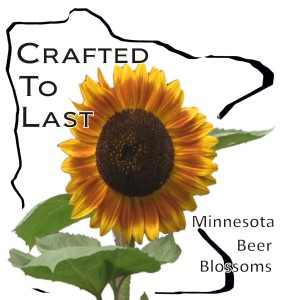 The 2015 Film Tour will be in Woodbury, MN at the Tamarack Tap Room on Tuesday July 14 at 7 PM for a FREE screening of the only documentary to capture the emergence of local, craft brewing in Minnesota. This will be an ideal venue for our home brewed film because we will set up in a semi-private part of the restaurant and still have table service for drinks and food. They feature a wide array of craft beers from Minnesota and beyond. Come on over, meet some new friends and see the movie that everyone is talking about.
Get ready, Duluth because we are coming to the Redstar Club at Fitger's Brewhouse on Friday July 24! The FREE screening starts at 8 PM. We're excited to once again give all the beer-lovers planning to attend the All Pints North Beer Festival the next day a chance to start the party one day early. Check out Crafted to Last on Friday, then keep your eyes open on Saturday and see how many of the stars of the film you can spot at the festival. Who knows, a few might even show up at the screening.
We are pleased to tell you about a connection we are forging with an emerging small business in Minnesota. Crafted to Last and CDDF Productions are working with Local Brew Swag to promote local beer and breweries. Our merchandise table will feature some new, limited edition items that have been specially produced by Local Brew Swag, so keep your eyes peeled. The business is still in the early stages of development, so please click or swipe on over to their Facebook Page and show them some love.
There is still plenty of time for you to host a free screening of this fun and informative film at your place during the CTL Film Tour 2015. Restaurants, tap rooms, bars, private homes or wherever else you can imagine screening a home brewed film. Contact us for details and scheduling.  See you soon.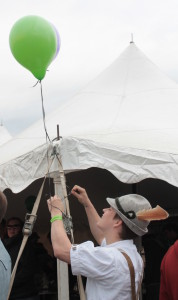 The next stop on the CTL Film Tour 2015 is Day Block Brew Pub. This is an important  event for me because it provides a new opportunity to get together with Paul Johnston and make something happen. I met Paul when he was at Harriet Brewing and I was visiting every week during lunch to make the tap room time progression in 2012. In many ways he was my first real connection to the MN brewing community. Paul introduced me to Russ Henry and Dan Banks, so he can't be all bad. Of course all I care about is that he brews good beer, so we're cool.
The best part is that Paul took on my challenge to create a Pilot Batch Wednesday menu that reflects "Minnesota Beer" – whatever that means. We've tasted spruce tips, talked about goldfish crackers, sugar beets and corn. We've pondered which elements of beer might infuse it with a touch of terroir that might tie it to Minnesota. The beers will be ready on June 3, 2015 at 5 PM come on over and taste the state. I'll be there to share my home brewed documentary at 6 PM in the tap room on the big screen. Stop by and see the film that influenced the pilot batch beers served that evening. This is gonna be good.
On June 29, 2015 we'll be screening our home brewed film at the West Medicine Lake Community Club. It will be a great opportunity to bring the documentary to the beer lovers in Plymouth. Show time is TBD. This will be a good venue because the event will be dedicated to the film and we won't be competing with the tap room crowd.
Join the CTL Film Tour! Contact us and set up a screening at your place. Private parties, breweries, backyards, tap rooms, galleries, conference rooms – wherever we can imagine and then some.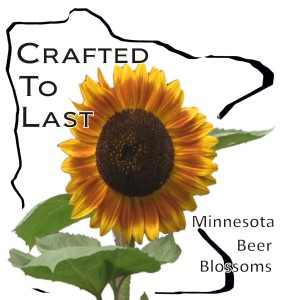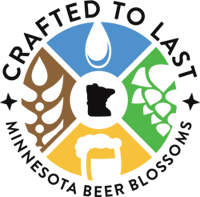 We're celebrating Craft Beer Week with 3 free screenings of Crafted to Last – Minnesota Beer Blossoms at 3 breweries in 3 cities. Join us at one, two, or all three events and watch the only documentary film about locally brewed beer that captures the raw power and passion of a brewing community unleashed into the commercial sector by reformed distribution laws.
May 14 – Thursday – Stillwater – Lift Bridge Brewing Company – 6:30 PM
May 15 – Friday – Rochester – Kinney Creek Brewing Company – 6:30 PM
May 16 – Saturday – Minneapolis – Northgate Brewery – 1 PM
I truly appreciate the opportunity to share my movie with all of you in neighborhood breweries across the state. Thanks to everyone that has supported our efforts. Special thanks to all the people that participated in the film and/or the CTL Film Tour 2015. It is fitting that we cover a wide swath of MN geography this week because the film covered breweries from Walker to Rollingstone, Marshall to Stillwater, Duluth and the Twin Cities metro.
Come on over and see my home brewed film for yourself.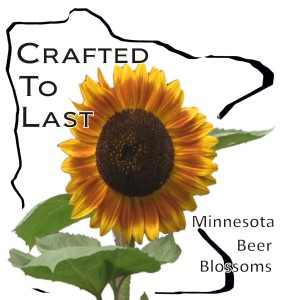 The Crafted to Last Film Tour 2015 rolls through Lift Bridge, Kinney Creek and Northgate breweries May 14 – 16. I made this home brewed film from February 2012 until the world premiere in July 2014 and you  are invited to a free screening at these breweries in Stillwater, Rochester and Minneapolis in May 2015.
We are very grateful to our friends at Tap Room Cinema for sharing their screen with us for the film tour. It is wonderful that we could get together to screen movies about beer and brewing. Check them out next time they show a movie in your favorite tap room.
Special thanks for the people at Lucid Brewing and the Brewer for a Day Festival. It was a wonderful experience to meet all the home brewers that come out to make their beer in the parking lot behind the brewery. It was good to get out and talk with passionate people about beer. The weird part was that I ended up drinking mead – the wasabi was strangely intriguing – and talking MN beer with a very nice person with a name I cannot possibly recall.
Come and watch my movie with me at one of your favorite breweries so that I can regret forgetting your name next time. Here's the schedule. NOTICE: The June 20, 2015 screening at Bent Paddle Brewery in Duluth has been postponed.
Contact us to schedule a screening at your venue – plenty of dates open in July and August. Join the CTL Film Tour 2015. Contact us. [email protected].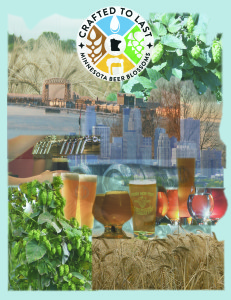 Schedule for May and June 2015:
May 2 – Lucid Brewing Company – Minnetonka -TBA
May 14 – Lift Bridge Brewing Company – Stillwater –
6:30 PM
May 15 – Kinney Creek Brewing Company – Rochester –
6:00 PM
May 16 – Northgate Brewing Company (Art A Whirl weekend) – Minneapolis – 1:00 PM
June 3 – Day Block Brewing (Pilot Batch Wednesday) – Minneapolis – 6:00 PM
June 20 – Bent Paddle Brewing Company – Duluth – 6:30 PM
June 29 – West Medicine Lake Community Club – Plymouth – TBA
There is no charge, but some venues may require tickets. Show times subject to change. Check with the venues for up-to-date information and requirements. Film runs 85 minutes. Door prizes. Merchandise. Local beer. Home brewed film.
Even at this early stage, the CTL Film Tour mirrors the state-wide geographic scope of the documentary itself.  It is also pretty cool that screenings will coincide with the BFD Award Ceremony at Lucid (May 2), Art-A-Whirl at Northgate (May 16) and Pilot Batch Wednesday at Day Block (June 3). All of these events reinforce themes from the film. Home brewing, experimental brewing, community engagement and connection to other artists are critical threads running through the story of Minnesota brewers as told in the documentary.
There are still a few  dates available in June and plenty more this Summer and Fall. Contact us at [email protected] if you'd like to arrange a screening. I especially encourage those so inclined to think about working with me to create an event – or even some beer(s) – around the film and the showing.  I'm willing to show the film in pretty much any venue one can imagine and it would do my old heart a lot of good if someone were to suggest a venue I've not yet imagined. Seriously. Get in touch.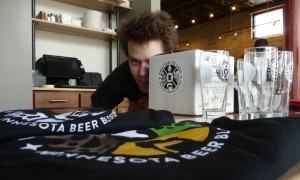 Rumors that Paul Johnston and Dan Banks are cooking up something extra special for the Day Block Pilot Batch Wednesday on June 3 have been confirmed by a source that most likely knows something is in the works. I've challenged them to come up with a set of Pilot Batch beers that are as Minnesotan as possible – whatever that might mean. I can't wait to find out what they got brewing.
It is satisfying to finally work with Paul on a project that will come to fruition. I had to cut Paul out of Crafted to Last.  This time things will be different. Don't miss it.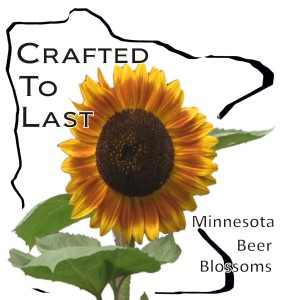 Lift Bridge Brewery on May 14
Kinney Creek on May 15
Northgate on May 16 during Art-A-Whirl
Day Block on June 3 during Pilot Batch Wednesday
June 29 at West Medicine Lake Community Club
Showtimes vary, check with venues
A couple of days ago a fan contacted me about hosting a screening in his home. We chatted about the idea over beer. We'll show the film to a select group friends while sharing beers and talking about Minnesota beer. I like it.
Would you like to host a screening during the CTL Film Tour 2015? Dates still available, June through November.  Contact us.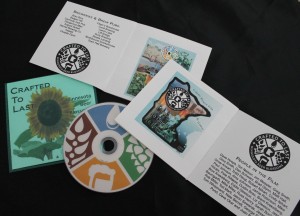 Crafted to Last merchandise will be available at the screenings. T shirts, glasses and DVDs. Black 100% cotton shirts feature either white or full color film logo. Glasses are Willi Becher style pints. Available in 4 B/W designs and 4 full color designs with quotes from the film. Both are available as limited edition boxed sets of 4 distinct glasses, numbered, sealed and authenticated. Only B/W glasses will be sold individually.
This video is from a past crowd funding campaign, but it nicely summarizes what you need to know about limited edition glass sets.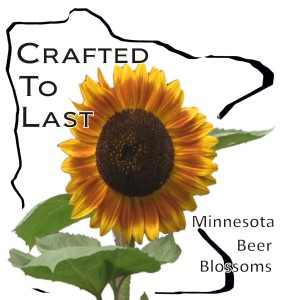 Shifting gears to get in tune with current events and future dates.
We've been planning the CTL Film Tour. It is becoming more likely that many of you will get a chance to see my home brewed film in your neighborhood this year. Already screenings are scheduled at Lift Bridge, Kinney Creek and Northgate on May 14, 15 and 16. In that order. Show times to follow.
In June we'll be at Day Block and West Medicine Lake Community Club.  June 3 we'll experiment with the good people at Day Block on Pilot Batch Wednesday; 5-7 PM. On June 29th we'll be in Plymouth; 7-9 PM.
Plans for bringing Crafted to Last – Minnesota Beer Blossoms back to Duluth are beginning to gel and friends in Denver, Chicago, and Portland are asking how we might be able to bring the film to their neighborhoods, too.
If you know someone or someplace that would like to host a showing during the 2015 film tour, get in touch with me. Brixton Hughes on FB or [email protected]. From June to November. We are willing collaborate with the breweries to create specialty beer and video for release at the screening event.
This short clip is offered to entice: More on the MN Craft Beer Project channel.