Craft Beer Week – 2015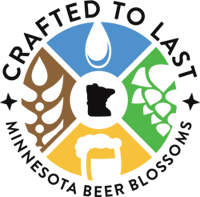 We're celebrating Craft Beer Week with 3 free screenings of Crafted to Last – Minnesota Beer Blossoms at 3 breweries in 3 cities. Join us at one, two, or all three events and watch the only documentary film about locally brewed beer that captures the raw power and passion of a brewing community unleashed into the commercial sector by reformed distribution laws.
May 14 – Thursday – Stillwater – Lift Bridge Brewing Company – 6:30 PM
May 15 – Friday – Rochester – Kinney Creek Brewing Company – 6:30 PM
May 16 – Saturday – Minneapolis – Northgate Brewery – 1 PM
I truly appreciate the opportunity to share my movie with all of you in neighborhood breweries across the state. Thanks to everyone that has supported our efforts. Special thanks to all the people that participated in the film and/or the CTL Film Tour 2015. It is fitting that we cover a wide swath of MN geography this week because the film covered breweries from Walker to Rollingstone, Marshall to Stillwater, Duluth and the Twin Cities metro.
Come on over and see my home brewed film for yourself.