CTL Film Tour 2015 Recap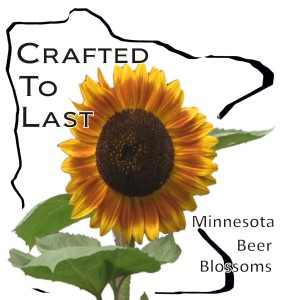 The film tour brought our home brewed film to 10 venues across Minnesota and around the TC Metro. It was wonderful to bring the documentary full circle at 4 of the breweries featured in the film with screenings at Lift Bridge, Lucid, Brau Bros 3, and Fitger's Brewhouse.
Our friends at Kinney Creek, Northgate, Day Block, West Medicine Lake Community Club, Tamarack Tap Room, and the Turtle Ranch are much appreciated for hosting the CTL Film Tour 2015. I enjoyed bringing my work to the public. Thanks to everyone that took the time to watch, chat, and take home a copy of the film. Extra tip of the hat to the good people at LocalBrewSwag, Tall Pour, Sunday SalesMN, and Round Table Hops for all their support and encouragement.
It is good news that Zack Lozier remixed his original score into a CD featuring some fine music. If you ever get a chance to listen to or buy the sound track or the DVD of the film I suggest that you do so. Crafted to Last is becoming a historical document right before our eyes. Some of this was built into the film. The gutted building before Dangerous Man was installed, the back of the brewery garage turned tap room at Harriet Brewing, and groundbreaking at the Surly Destination Brewery, those were precious moments captured by design. Whether its a new brewery and tap room for Badger Hill, the unfortunate closure of Leech Lake Brewing, or the on-going innovation at Schell's, the stories from which CTL was woven have continued since since production of the documentary closed in 2013. Groundbreaking day at new Surly site was the last shoot. It has been quite gratifying that a good number of the viewers I talked with during the tour enjoyed the film and shared their memories of the early days depicted in it. Early days that were all of 2-5 years ago!
Minnesota hops continue to grow. From a neighborhood community garden through the bevy of new hops farms to the cutting edge hydroponics at Round Table Hops, the expansion of the brewing sector continues to spur new economic activity across the state. The initiative underway at RTH is noteworthy. Not only because it is an innovative application of a well-established technology, but also because it will make year-round hop production a reality. Fresh-hopped Spring seasonals and dark Holiday ales will be possible.  Imagine it.
Taste it?  Soon.