Crafted to Last – Hibernation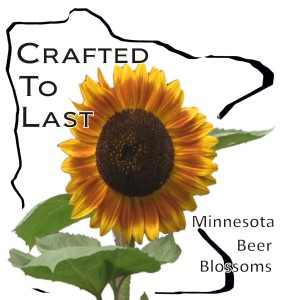 A long, if not cold, winter appears to be ebbing a bit. In the yard and around town, ice recedes as the sun shines on.  The CTL Film Tour 2015 is a series of memories, photos, and new friends. Chris from Tap Room Cinema was kind enough to lend a screen early on. Toby from LocalBrewSwag (and now the Growler) stepped up and reached out to give me a hand – and some free CTL swag.
Ten screenings of Crafted to Last in and around Minnesota during Film Tour 2015. The heart of the winter brought a few more DVD sales, even met a stranger in a new Minneapolis brewery tap room that had seen my home-brewed film at a friend's home. Sent two copies overseas. One to a film festival and another to a fan in Scotland. Still working to schedule a showing or two in Western Wisconsin.
The next public screening of Crafted to Last will be at the Minnesota Craft Beer Festival on April 23, 2016. I'll be there with my film on continuous loop to talk about Minnesota Beer and the benefits of living in the wake of the 2012 distribution reforms. It is a very good time to be a beer drinker in Minnesota. Stop by and chat. Let me know where you see the beer industry and market going in the next 5 years. Or just to say, "Hi!"
If you are out there and interested, help me in the booth on April 23. Free pass to the Festival and more.