Media for CTL
now browsing by category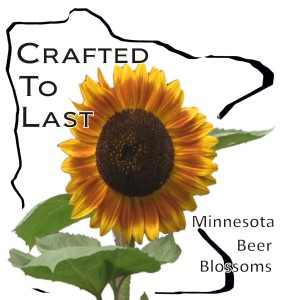 Lift Bridge Brewery on May 14
Kinney Creek on May 15
Northgate on May 16 during Art-A-Whirl
Day Block on June 3 during Pilot Batch Wednesday
June 29 at West Medicine Lake Community Club
Showtimes vary, check with venues
A couple of days ago a fan contacted me about hosting a screening in his home. We chatted about the idea over beer. We'll show the film to a select group friends while sharing beers and talking about Minnesota beer. I like it.
Would you like to host a screening during the CTL Film Tour 2015? Dates still available, June through November.  Contact us.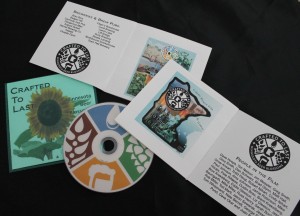 Crafted to Last merchandise will be available at the screenings. T shirts, glasses and DVDs. Black 100% cotton shirts feature either white or full color film logo. Glasses are Willi Becher style pints. Available in 4 B/W designs and 4 full color designs with quotes from the film. Both are available as limited edition boxed sets of 4 distinct glasses, numbered, sealed and authenticated. Only B/W glasses will be sold individually.
This video is from a past crowd funding campaign, but it nicely summarizes what you need to know about limited edition glass sets.
Crafted to Last – Minnesota Beer Blossoms will debut in Duluth, MN at the Zinema 2 Theater at 9 PM Friday, July 25, 2014. Tickets are $10 on-line or at the box office. This is a perfect venue and time for the documentary to be shown. In the heart of the Duluth brewing scene and the night before the All Pints North Beer Fest organized by the Minnesota Craft Brewers Guild.
The first feature length film by local videographer, Dave Okar, it features 16 breweries from across the state. It premiered July 19, 2014 in South Minneapolis.
Media contact: Dave Okar  Email: [email protected]
Crafted to Last in the news:
Star Tribune – LocalCity Pages Hot Dish
Northland Morning on KUMD 103.3 FM


People are noticing Crafted to Last – Minnesota Beer Blossoms.  Very early on, November 2012, Tom Nehil MinnPost picked up on our Beer Styles Trailer.  I stand by my comment of Nov. 16, 2012.
More recently Ryan Tuenge from Minnesota on Tap in the Star Tribune gave the Campaign for Music a platform and helped us get the word out that the film was coming together and we were setting a date for release.
The interview by Loren Greene for Hot Dish and City Pages got more in depth. I was able to tell potential viewers a little bit about how and why this film came to be made.  Rereading it now, I still think it gets the basic points and conveys them accurately.
A Q&A exchange with Andrew Schmitt from MN Beer Activists helped fill in some background about the title and the music. True to a beer advocate, he asked about style (cinema verite) and flavor (time lapse and progression).
Later today I'll be on the radio Sizzling 99.9 with MNSkinny to talk about the film. 5-6 PM July 7, 2014  Listen now.
Then to the Shoreview Library to talk with Haley from Curious North for a podcast.
Wednesday I'm scheduled to talk with Eric Linares from WCCO.
Phone interview with Chris Harwood on KUMD's Northand Morning 103.3 FM on July 11 at 8 AM. Live stream available.
---
Tickets: World Premiere in Minneapolis July 19, 2014 and Duluth Debut July 25, 2014.