CTL Film Tour 2015 – Woodbury and Duluth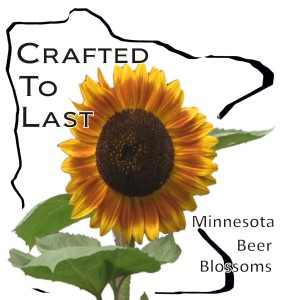 The 2015 Film Tour will be in Woodbury, MN at the Tamarack Tap Room on Tuesday July 14 at 7 PM for a FREE screening of the only documentary to capture the emergence of local, craft brewing in Minnesota. This will be an ideal venue for our home brewed film because we will set up in a semi-private part of the restaurant and still have table service for drinks and food. They feature a wide array of craft beers from Minnesota and beyond. Come on over, meet some new friends and see the movie that everyone is talking about.
Get ready, Duluth because we are coming to the Redstar Club at Fitger's Brewhouse on Friday July 24! The FREE screening starts at 8 PM. We're excited to once again give all the beer-lovers planning to attend the All Pints North Beer Festival the next day a chance to start the party one day early. Check out Crafted to Last on Friday, then keep your eyes open on Saturday and see how many of the stars of the film you can spot at the festival. Who knows, a few might even show up at the screening.
We are pleased to tell you about a connection we are forging with an emerging small business in Minnesota. Crafted to Last and CDDF Productions are working with Local Brew Swag to promote local beer and breweries. Our merchandise table will feature some new, limited edition items that have been specially produced by Local Brew Swag, so keep your eyes peeled. The business is still in the early stages of development, so please click or swipe on over to their Facebook Page and show them some love.
There is still plenty of time for you to host a free screening of this fun and informative film at your place during the CTL Film Tour 2015. Restaurants, tap rooms, bars, private homes or wherever else you can imagine screening a home brewed film. Contact us for details and scheduling.  See you soon.