World Premiere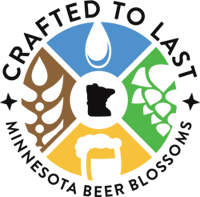 The world premiere event held last Saturday night in South Minneapolis was a long time coming.  I enjoyed it a great deal and from many perspectives. The crowd that attended, performed – live or in the film, supported and cheered was comprised of people from all the multiple communities in which I have been welcomed since coming to Minneapolis in the early '90s. Standing on stage waiting for the sound tech to signal me that the microphone was live, I understood something special was happening.  I realized that the Venn Diagram of all those communities that I carry at the center of myself, had been manifest in the audience I was readying to welcome to the show.  It is not often that I experience such a moment and I am indebted to all of you for making it so.
Now that the film has been released and people have seen it, I no longer control my creation. Maybe its because I tuned in Young Frankenstein last night while scanning the channels and relaxing a bit, but I think it probably goes deeper into the nature of creating stuff for public consumption. It is your ball of wax now. Make of it what you will.
---
The next stop is the debut in Duluth on July 25 at 9 PM. Tickets available at the Zinema 2.  This a great way to get a head start for the All Pints North Beer Festival the next day. The documentary includes 3 of the features, Tim Nelson, Dave Hoops and Nate Berndt, talking about the supportive efforts of the MN Craft Brewers Guild, particularly with regard to the Minnesota State Fair.