Spent Video & Compost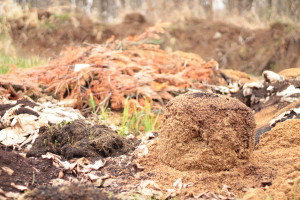 Perhaps it should have been more obvious that spent grains are a huge concern in the brew house. Brewing leaves an abundance of nutrients in the grains husks and residue. Many breweries channel their spent grains into raising live stock and eggs. Others provide them to bakeries and local sausage makers. Some work with composters who referment the spent grains to generate heat while creating high quality soil that he used in his landscaping business.
I met Russ Henry when he was picking up grains from Harriet Brewing Company and I was getting shots of the brewery as work on the tap room began. The story of Giving Tree Gardens, compost, and local brewing was part of the documentary because it shows how growth in beer making positively impacts other local businesses. I actively pursued this angle for quite a while. Even shot video for Hippity Hops Farm featuring George Shetka talking with Matt Hall from Lift Bridge about local hops production. Ultimately these stories were cut from the film but have found a home on line.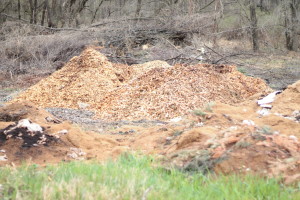 The way that Russ talked about making compost and soil had a major impact on the way I handled the editing process for Crafted to Last. I began to think in terms of spent video and refer to certain folders on the hard drive as video compost. Knowing that the video cut from the film would have another chance when I began to work through the compost piles at some later date made it a bit easier to make the first harsh cuts. The compost model ran deep. At one point Russ tells us about his "strategic piles" and how important they are to his process. I took this directly to heart and sorted the video compost at the source; strategically.
One of the more strategic piles is the video diary where I recorded my thoughts, inspirations and celebratory rituals as the film began to take shape. I'm mining that pile to support the CTL 2015 Film Tour. There are still many more clips steeping and fermenting in the video compost piles. We're in for a long haul. Warm yourself as we decompose spent video. More refermentation is happening now.