Community Film Making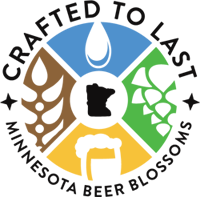 This one is really simple and it doesn't cost you any money. I have made a film that documents the last 2 + years in the Minnesota brewing sector.  It features 16 Minnesota breweries. Many of you reading this frequent these breweries on a regular basis, drink their beers at home and enjoy them when you are out and about. A good number of you work at or with these breweries.
Good quality photos of people enjoying beers made by these breweries, preferably including a way to identify the brewery and/or the beer, would be very useful to me in completing the film. If you have such pictures and would like to contribute them to making Crafted to Last a more complete document of this incredible moment in Minnesota brewing, send them to me at: cddfproductions@gmail.com and post them on our Facebook page: https://www.facebook.com/CraftedToLast.
I'll sort through them and choose some to include in video track of the film. The Independence Day weekend offers a great opportunity for this endeavor because I have a great desire to underscore the fact that I will be working on the film as long as I can until I need to burn it to a disc for the screenings with enough time to test the copy and make any last minute adjustments as necessary. This is possible because of technology and the virtues of being a small, miniscule actually, enterprise.
If your pictures make it to the final cut, you will be included in the credits and I will probably buy you a beer when I meet you face to face. I encourage you to include time and date stamps on the photos you submit so that we can document that the film was actively being produced approximately 2 weeks prior to the world premiere.