News
now browsing by category
The glow from the premiere of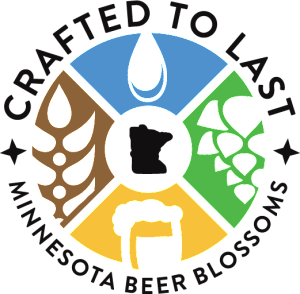 my film last July in Minneapolis and Duluth has receded, but the embers of many memories still smolder. Especially when I'm visiting one of the many fine establishments in the neighborhood and chat with someone that has seen the film. More often they wish that they had.
We talk about beer and how the every day lives of so many beer drinkers all across Minnesota have been so greatly enriched by the range of breweries and beers currently available for perusal and fussing. We exchange questions of how long it will last and wonder aloud if this will be the year we are allowed to buy beer on Sunday without crossing the border.
Because I have lived so long with my film and because it captures so many aspects of the threads of conversation woven through the tap rooms, breweries and festivals it is inevitable that I refer to the film, as often as not, as we chat  over our beers. I have heard variations on the 16 story lines that make up the film at least as many times since production closed in 2014. A quick glance around the Minnesota brewing business or a brief sampling of local news and cultural media show that Minnesota beer continues to blossom.

The 2015 CTL Film Tour is in the planning phase. If you, or someone you know, are interested in hosting a screening of the film sometime between June and November 2015, contact us and we'll set it up. Showings have been confirmed at 3 metro locations, Lift Bridge, Northgate and Day Block. Additional showings, including venues in Duluth and Rochester, are on the horizon. Stay tuned.
The Film Tour will also be a venue for new video. Most will be culled from the spent video from making the film and the video diary clips I recorded while making the film. I hope to be making some new video, too, but that is another story. Let's get the new ball rolling by reaching back to the inspirational trip to MI and IL that sparked the film. Plus a question about regional beer that is much bigger than terroir.
The world premiere in Minneapolis and the Duluth debut are behind us. Time to take a breath, relax, assess and learn lessons.
---
Spent a day relaxing with Mary, Jerry and Gulin traveling up and down Hwy 61 and Northshore Drive. Plenty of breathing. A little bit of beer and a chat with Nick as he poured dangerously good beers for the crowd and the tour. Later at the hotel it rained for a bit, then gave up a double rainbow over Duluth and Superior.  We talked all the while about many things, but beer and Crafted to Last were a recurring theme.  Ted Marti is right when he says, "That's what makes beer, beer!"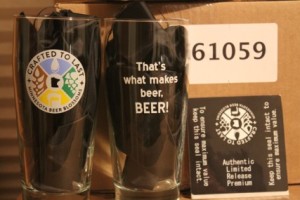 Driving back from Duluth I began to mull it over in my head. Gulin was engrossed by the grant proposal she's writing and we had some tunes that I like, so the environment was conducive to mental assessment of recent events.  At first it was pelting rain, fog and road spray and all I could think about was driving the car, but that faded. Slow and spotty at first, but I needed sunglasses soon enough.  Traffic was not insignificant, but it provided room for contemplation.
In almost every way the release of Crafted to Last at the world premiere in Minneapolis and the Duluth debut were successful. We got a lot of attention. At least 3 times during our visit to Duluth and the Northshore, we were told by people we met that they knew about our film and wished they could have seen it. I assured them that there will be more opportunities to see my documentary in the near future. I'm already at work on making it happen in a location near you very soon. Most of the feed back from viewers has been positive, and the mild criticisms have been constructive, rather than dismissive.
I owe a lot to Andrew Schmitt and MN Beer Activists for helping to promote and getting the word out that Crafted to Last is a film worthy of the Minnesota beer community. Big thanks also to Dustin Brau, Lynn Richason, Dan Schwarz, Joe Pond, Broc Krekelberg, Amy Johnson, Jamie Robinson and Jeff Hahn because they not only came to the Premiere at the Parkway, but were also very helpful in promoting the film. Most of them are featured in the movie, too.  A huge part of the audience at the Parkway on July 19 were not from the beer community. They were personal friends and supporters of the Campaign for Music.
If there is one thing I regret in retrospect it is that I did not do a better job connecting with the beer-lovers in Minnesota with regard to the opening of the film. I should have made a greater effort to get the featured breweries and their fans interested in seeing the documentary. I assumed that they would be aware and excited to see the only film about the Minnesota craft beer movement and so did not spend enough time and energy whipping up support among the community that is at the heart of the film. I will not make that mistake again.
One of the better results from the release screenings has been the connection with Marissa and Lee from Northland Beer.  We met while I was videoing beer pours in the tap room at Fitger's Brewhouse and Grille. They were two of the few that managed to make it to the Duluth Debut and were very supportive in promoting the event at Zinema 2.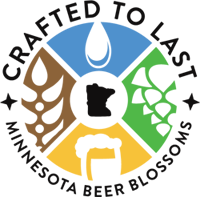 The world premiere event held last Saturday night in South Minneapolis was a long time coming.  I enjoyed it a great deal and from many perspectives. The crowd that attended, performed – live or in the film, supported and cheered was comprised of people from all the multiple communities in which I have been welcomed since coming to Minneapolis in the early '90s. Standing on stage waiting for the sound tech to signal me that the microphone was live, I understood something special was happening.  I realized that the Venn Diagram of all those communities that I carry at the center of myself, had been manifest in the audience I was readying to welcome to the show.  It is not often that I experience such a moment and I am indebted to all of you for making it so.
Now that the film has been released and people have seen it, I no longer control my creation. Maybe its because I tuned in Young Frankenstein last night while scanning the channels and relaxing a bit, but I think it probably goes deeper into the nature of creating stuff for public consumption. It is your ball of wax now. Make of it what you will.
---
The next stop is the debut in Duluth on July 25 at 9 PM. Tickets available at the Zinema 2.  This a great way to get a head start for the All Pints North Beer Festival the next day. The documentary includes 3 of the features, Tim Nelson, Dave Hoops and Nate Berndt, talking about the supportive efforts of the MN Craft Brewers Guild, particularly with regard to the Minnesota State Fair.

People are noticing Crafted to Last – Minnesota Beer Blossoms.  Very early on, November 2012, Tom Nehil MinnPost picked up on our Beer Styles Trailer.  I stand by my comment of Nov. 16, 2012.
More recently Ryan Tuenge from Minnesota on Tap in the Star Tribune gave the Campaign for Music a platform and helped us get the word out that the film was coming together and we were setting a date for release.
The interview by Loren Greene for Hot Dish and City Pages got more in depth. I was able to tell potential viewers a little bit about how and why this film came to be made.  Rereading it now, I still think it gets the basic points and conveys them accurately.
A Q&A exchange with Andrew Schmitt from MN Beer Activists helped fill in some background about the title and the music. True to a beer advocate, he asked about style (cinema verite) and flavor (time lapse and progression).
Later today I'll be on the radio Sizzling 99.9 with MNSkinny to talk about the film. 5-6 PM July 7, 2014  Listen now.
Then to the Shoreview Library to talk with Haley from Curious North for a podcast.
Wednesday I'm scheduled to talk with Eric Linares from WCCO.
Phone interview with Chris Harwood on KUMD's Northand Morning 103.3 FM on July 11 at 8 AM. Live stream available.
---
Tickets: World Premiere in Minneapolis July 19, 2014 and Duluth Debut July 25, 2014.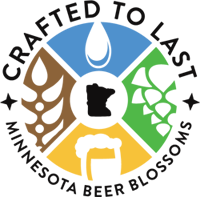 This one is really simple and it doesn't cost you any money. I have made a film that documents the last 2 + years in the Minnesota brewing sector.  It features 16 Minnesota breweries. Many of you reading this frequent these breweries on a regular basis, drink their beers at home and enjoy them when you are out and about. A good number of you work at or with these breweries.
Good quality photos of people enjoying beers made by these breweries, preferably including a way to identify the brewery and/or the beer, would be very useful to me in completing the film. If you have such pictures and would like to contribute them to making Crafted to Last a more complete document of this incredible moment in Minnesota brewing, send them to me at: cddfproductions@gmail.com and post them on our Facebook page: https://www.facebook.com/CraftedToLast.
I'll sort through them and choose some to include in video track of the film. The Independence Day weekend offers a great opportunity for this endeavor because I have a great desire to underscore the fact that I will be working on the film as long as I can until I need to burn it to a disc for the screenings with enough time to test the copy and make any last minute adjustments as necessary. This is possible because of technology and the virtues of being a small, miniscule actually, enterprise.
If your pictures make it to the final cut, you will be included in the credits and I will probably buy you a beer when I meet you face to face. I encourage you to include time and date stamps on the photos you submit so that we can document that the film was actively being produced approximately 2 weeks prior to the world premiere.
CDDF Productions announces the next phase of community-sourced promotion of Crafted to Last – Minnesota Beer Blossoms.
---
In direct contrast to the Campaign for Music in which we seek to collect money from the communities with which we interact and upon which we depend for support, The Campaign for You  provides an opportunity for people and/or organizations – for YOU- to make a little money, too.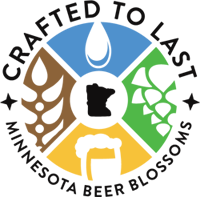 I need as much help as I can get to promote and pay for the roll-out and initial screenings of Crafted to Last – Minnesota Beer Blossoms. While a number of people have stepped up to give me a hand and promote Minnesota beer and culture, there is still a role for more interested and motivated people.  But, just like I do not expect the musicians that have and will work with me on the film and the film tour to work for free, those that help promote the project – you – should also be compensated for your effort.
Because we need a Program – printed and/or online – for the premiere event on July 19, the Duluth debut on July 25 and the rest of the statewide film tour, and because that Program features prime ad space associated with a documentary uniquely positioned to promote the Minnesota craft brewing and become the definitive analysis of this critical moment for this growing movement and culture. I lack the time and the seed funds to make this happen, but I bet that many of you have exactly what is needed to make this a reality.  Of course I'll help with the content and raw materials.
You make it and sell the space to whomever you can find to back the project and promote the film. In fact, if you have an idea about how to promote Crafted to Last that does not include Programs for the Minneapolis world premiere and/or the Duluth debut, CDDF Productions would be most interested in discussing how we could synergize our efforts.
---
Join the Campaign for You and you will keep most of the $ you generate for Crafted to Last. At most CDDF Productions will ask for 25% & we will provide merchandise – including limited edition glassware sets – at wholesale.
Contact: cddfproductions@gmail.com to work out the details face to face.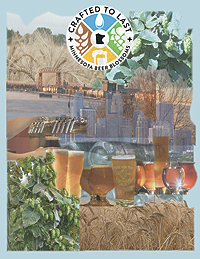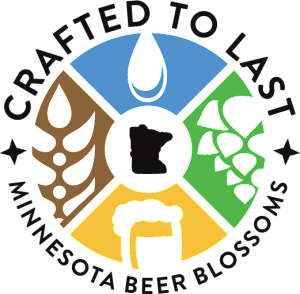 The science, calculation, and design that permeates parts #1 and #2 of the True Roots series is a way of seeing the world that makes me feel comfortable.  But it is not the whole story.  Theory needs experiment, culture needs doing and observation is but one perspective. There is also this.
In 1993 I moved to Minneapolis, MN from St. James, NY.  My boss made me a deal I couldn't refuse and because I didn't know what else to do I followed him to the University of Minnesota in the Twin Cities.  It was less than a year since my wife's death by auto accident and I was still incessantly certain that my lab mates and I were ready to figure out how human bodies regulate food metabolism, explain it to the world, and move on to the next puzzle.
But I came to Minnesota with another agenda as well.  I wanted to get out from behind the bench; stop observing; participate.  Experiment with myself.  Not rats in all those cages or the purified molecules improbably suspended in exquisitely engineered tubes of precisely tempered glass.
I needed to meet a different sort of expert. Someone that knew details about all the stuff I had not yet imagined or even knew existed alongside numbers and fact.  I did not know what I wanted to do, but I knew I wanted to do something more sit Rodan-like and Think.
Then
one day I saw in the City Pages a listing that read: "Poetic Justice".  It was an "open-mic"  in a place of which I had never heard in a part of town I had never seen.  In a glance I began to imagine all those words scribbled, typed and processed by my hand might thought of as "poetry" if you squinted just so.  The next week I put on my leather, gave the dogs a few treats, and drove fast across the tracks where I met the most perfect strangers for the very first time. I mean, they didn't know me from shit or shinola. I could be anything myself would allow.  I felt like Schrodinger's cat contemplating the outcome few physicists will endure. You see?
Perhaps it is the Cat that decides shred their box from within or to confuse us with death. This was not about scientists predicting tomorrow or modeling the past by objective observation of statistical truths. It was about feeling and the choice to become or be gone.
---
A few years later the open mic moved to downtown MPLS, become "Voices from the Well", and I was a regular because it felt like home.  At least the bar served Bass Ale and a local beer, too – Summit Extra Pale Ale – that was often better than the Bass.  Eventually, I was co-hosting with LeNor Barry, meeting a lost Lamas, and listening to Chris Shillock deliver his poems with the deft certitude of a practiced predator and the sweet grace of mindful human.  Terry Folz, Laura Winton, Jeff Jasin, Lyle, Jim, Liam, Kamp, Andrew, David, Sharon and so many other name not posted. It is among these people that I was able to regain my footing and begin to see myself walking forward; moving on to the next puzzle.
On July 19 this story comes full circle when I return to these roots and respect how they've grown. This is where my part of Crafted to Last comes from and it is distinct from those of the beer people in the film and their fans. My goal is to bring these together because I think that is how cultures are formed.

Press Release – June 26, 2014 – CDDF Productions for Crafted to Last – Minnesota Beer Blossoms.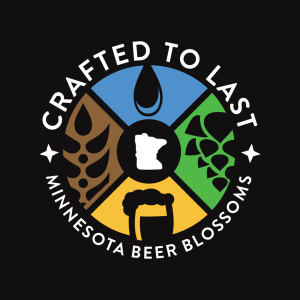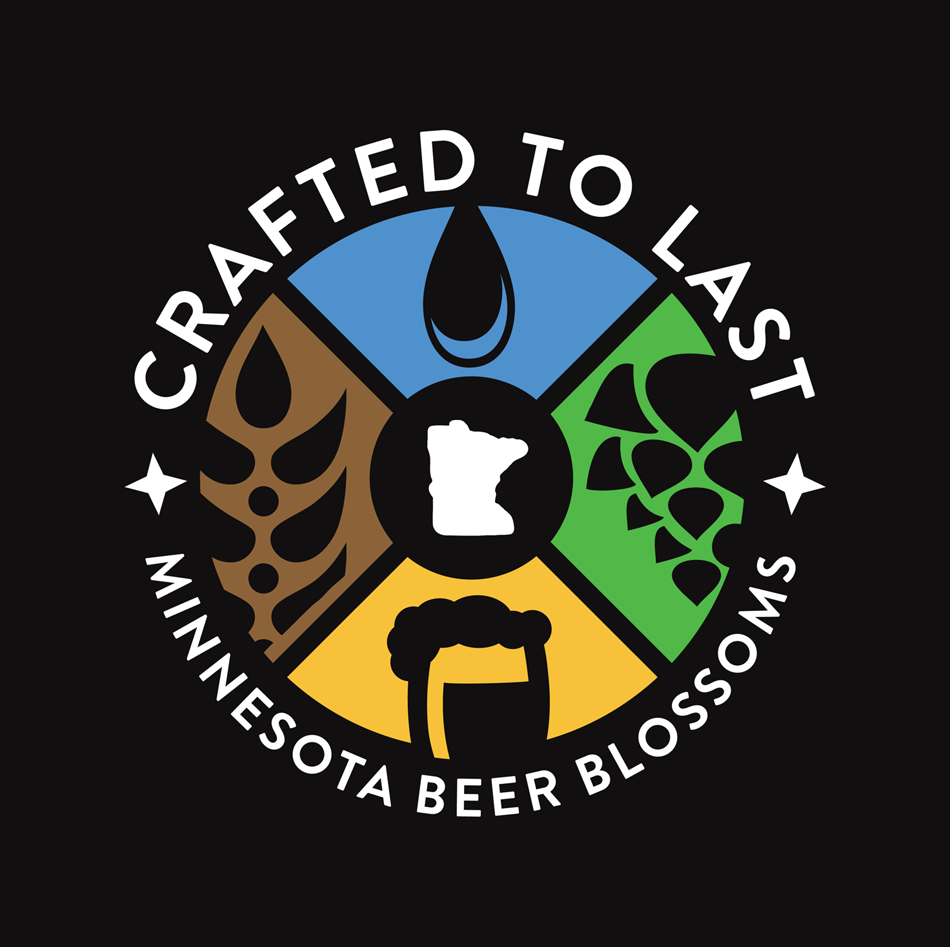 Minneapolis July 19, 2014
The independently produced documentary Crafted to Last – Minnesota Beer Blossoms
will debut on Saturday July 19, 2014 at the Parkway Theater in South Minneapolis. Tickets $30.
Doors open 6:00PM; film at 6:30; After Party 8:30 – Midnight.
LeNor Barry & The Grotto Revue with Kenwood Slim and Chad Guerrero, Uzza, and Willie Murphy will perform. Papillon de Lumiere Productions will create a Liquid Light Show.
Admission also includes 1 free beer and tasty tapas snacks. An array of Minnesota beers will be available for tasting and full meals are available in the adjoining Pepitos Restaurant. The event is hosted by MN Beer Activists.
Duluth July 25, 2014 
The Duluth debut of Crafted to Last – Minnesota Beer Blossoms will be on July 25, 2014 at the Zeitgeist Theater at 9:00 PM. Tickets. The night before All Pints North Beer Fest.
$10
---
Indiegogo Campaign for Music closes July 3, 2014
Our first community funding effort is the Campaign for Music. Our goal is to use the film to tap into the excitement generated by the local/craft beer community to benefit local musicians. The money raised will be used to pay for the music CDDF Productions has commissioned for the film, plans to solicit for the bonus material, and defray the cost of live music performances at the Opening Night events beginning with Minneapolis on July 19.
The film features 16 Minnesota breweries from all over the state and a successful campaign will allow us to bring the Opening Night Film Tour to more cities and match the geographic range of the documentary. This is a great opportunity for Minnesota musicians to benefit from our efforts.
The Campaign for Music ends on July 3, 2014.

Home brewed film about Minnesota beer supports local musicians.
---
The independently produced documentary Crafted to Last – Minnesota Beer Blossoms
will debut on Saturday July 19, 2014 at the Parkway Theater in South Minneapolis. The world premiere of this important film will include local beer, food and music.
Our first community funding effort is the Campaign for Music. Our goal is to use the film to tap into the excitement generated by the local/craft beer community to benefit local musicians. The money raised will be used to pay for the music CDDF Productions has commissioned for the film, plans to solicit for the bonus material, and defray the cost of live music performances at the Opening Night events beginning with Minneapolis on July 19.
The film features 16 Minnesota breweries from all over the state and a successful campaign will allow us to bring the Opening Night Film Tour to more cities and match the geographic range of the documentary. This is a great opportunity for Minnesota musicians to benefit from our efforts.
The Campaign for Music ends on July 3, 2014. Contact: Dave Okar:  cddfproductions@gmail.com

Details about the documentary film: This is a home brewed film because it was made with the same sense of experimentation and dedication to style that are so prevalent in the brewing community.
Crafted to Last features an original score composed by Zack Lozier especially for the film. Zack is an in-demand performer and composer in MN and around the country. Because Zack is a stalwart of the Twin Cities music community he was able to bring in an array of local talent to the project. The score is a highlight of the film. It includes two unique montage segments in which the music, audio and video step outside of the typical documentary format to celebrate water and beer.
Crafted to Last is a feature-length film shot on location at 16 breweries and brew pubs in 10 cities across Minnesota from February 2012 through April 2014.  The film puts the calculated frenzy of the modern day expansion in the historical contexts of the brew pubs in the 1980's and '90's, as well as prohibition and corporate consolidation after WW2 and through the 1970's. The film is a moving snapshot of an incredible moment for craft beer in Minnesota.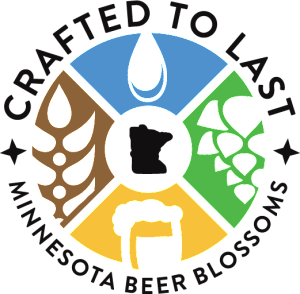 At first glance, the previous post about bioswitches and amplification may not seem all that relevant to local craft beer, film making, or a crowd source funding campaigns.  But I see similar patterns and mechanisms at almost every aspect of current expansion of the local/craft brewing sector.  Perhaps a few examples will help to clarify.
Most, if not all, of the brewers that I spoke with while making Crafted to Last started by brewing at home.  Prior to the reform of beer distribution laws, it was more difficult for a home brewer to grow their endeavor into a viable small business.  Changing the laws in ways that smoothed the paths from home brewing to commercial brewing amplified the number of breweries in Minnesota.  There are many ways to describe this expansion, but I see it as a form of bioswitching that works at the social, cultural level.
Reform of the distribution laws created a pathway, but to make it work – to flip the switch – requires fuel.  In a capitalist system, fuel is money.  At the cellular level, bioswitches are built from nutrient cycles that couple the energy released by breaking down fuel molecules to the building up of molecules and cellular structures.  One of the main aspects of the Surly Law was to allow a brewery to sell beer directly to their customers in a tap room. That is, it created an economic cycle where cash could more effectively flow from the community of beer drinkers to the local breweries.  So not only does the expansion of craft brewing look like an amplifying bioswitch, it is also built on feed-back loops and cycles – just like bioswitches.
Bioswitches were first described in relation to the cell cycle.  The simplest description of cell cycle is the switching of a cell between growth and maintenance.  In the context of the living being within which the cells exist, the balance between growth and sustaining requires connection to other cells and other organs.  When your liver grows, it will stimulate the expansion of the circulatory system to keep it fed and to carry away the waste products.  Same for the nervous system, its growth goes right along with the expansion of the liver.  Same for the growing craft brewing sector in Minnesota.  It has not grown in isolation and because local brewing has stimulated the growth of other local businesses it is a sustainable form of economic expansion.  These businesses help the brewery clear away waste – primarily spent grains – and supply the raw materials needed to make and sell beer.  Farmers, advertising agencies, musicians, and independent film makers have all been stimulated by the expansion of craft brewing in Minnesota. That is a healthy and sustainable way to grow and it is based on the cycling of cash and cultural switching mechanisms.
Considering the Campaign for Music from this perspective, it is clear that it is designed as a cash cycle that couples the growth of the craft brewing community to stimulation of the local music community.  At the root the Campaign for Music is a cultural amplifier because it couples my effort in making the film with the interest and money of the beer community to create public events and benefit local musicians.

I built the switch and made the documentary.  Its up to each of you to flip the switch by contributing a few bucks to the Campaign for Music. Please. Do it today.